JUNO Microfiber Fusion Sponge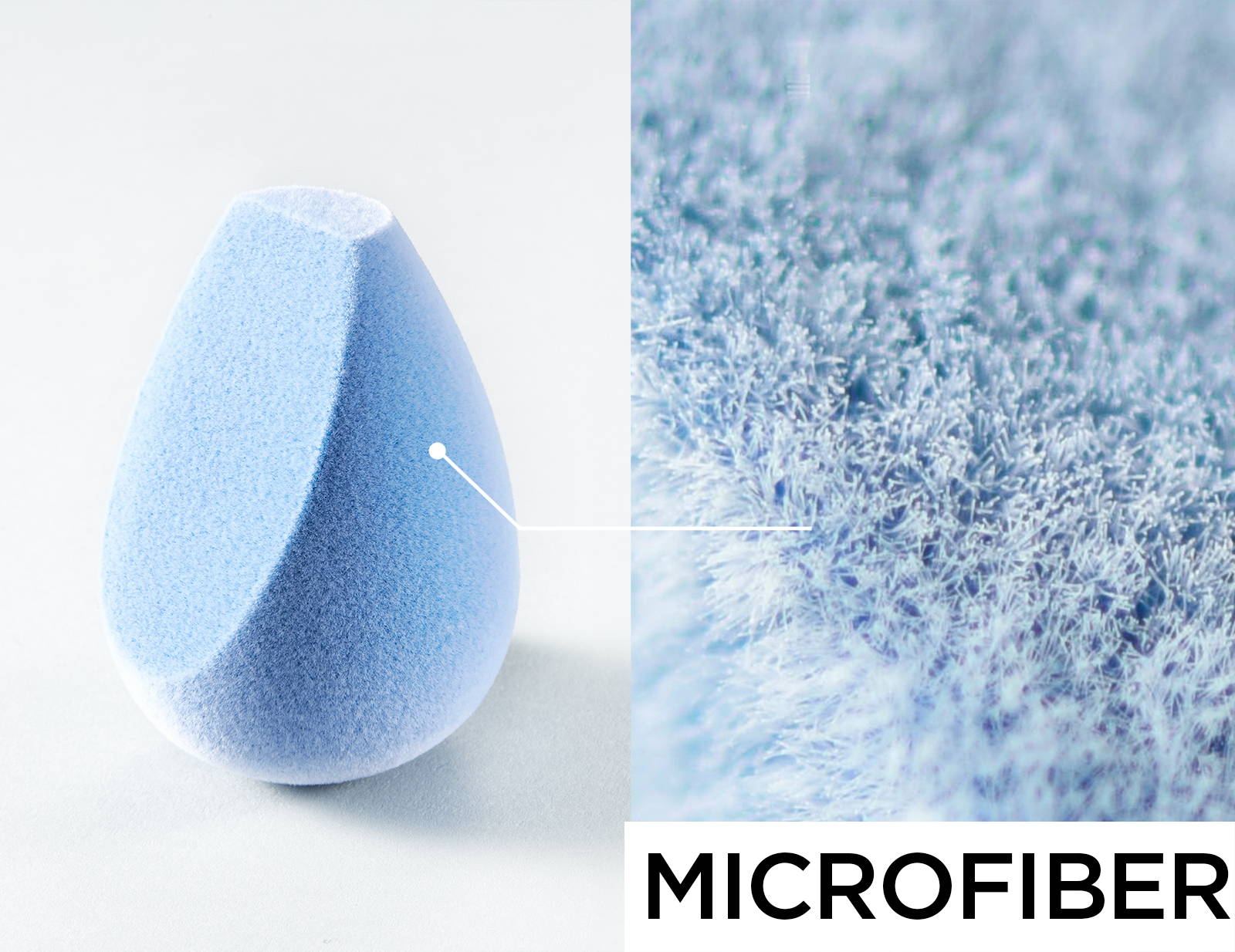 JUNO and Co.'s first ever microfiber makeup sponge is an innovative fusion of your favorite makeup tools: the beauty sponge and makeup brush.
SMOOTH & SOFT MATERIAL
Unlike other blending sponges, the JUNO Fusion Sponge is lightweight and made of an anti-microbial material that's velvety soft.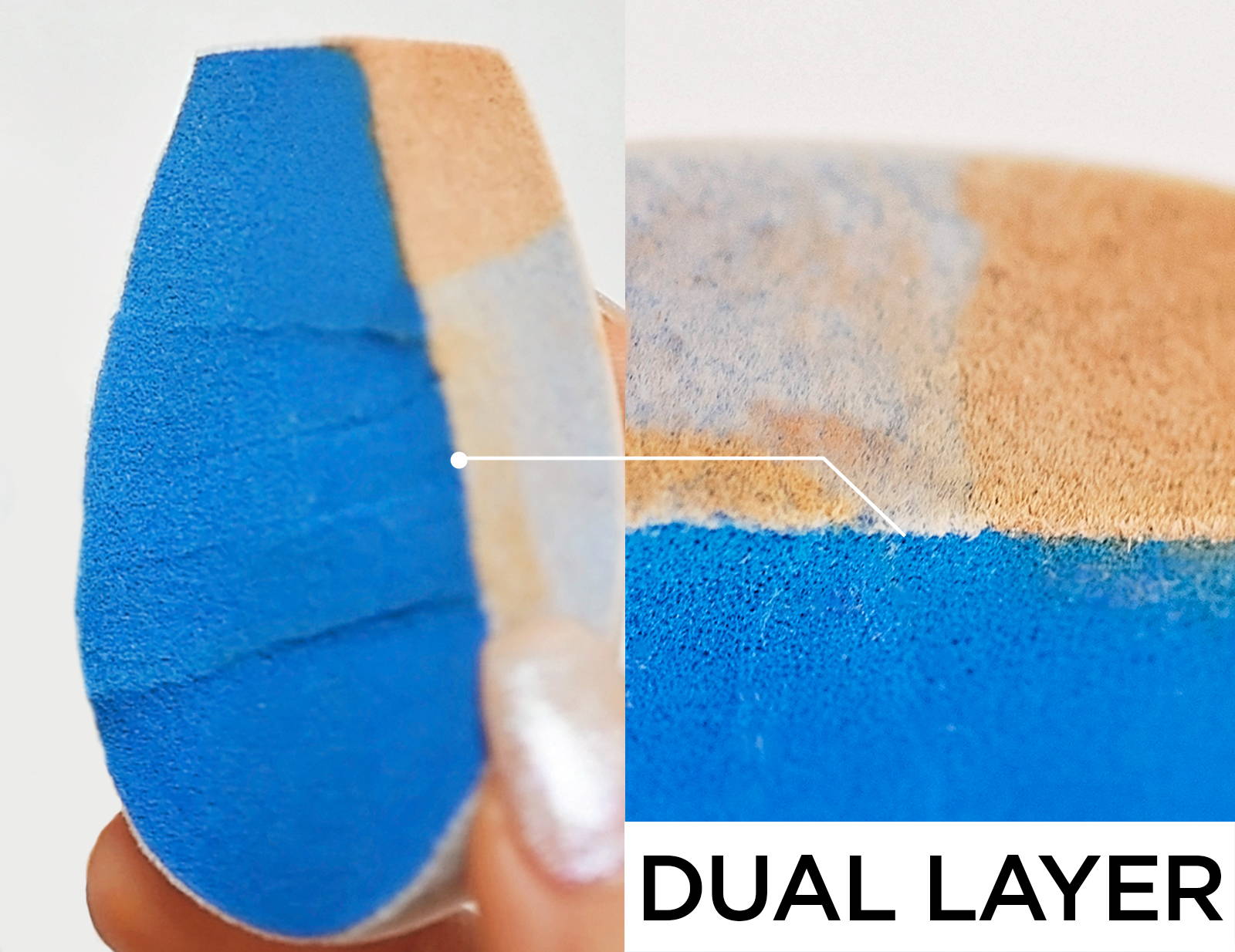 DUAL LAYER - Less product waste
The ultra soft, non-abrasive microfiber material is made with very small fibers that are smaller than a strand of silk and hold onto any liquid product. The second layer of our sponge is a traditional antimicrobial makeup blender. When these two layers work together, they create a fusion technology that provides the perfect blend using less product.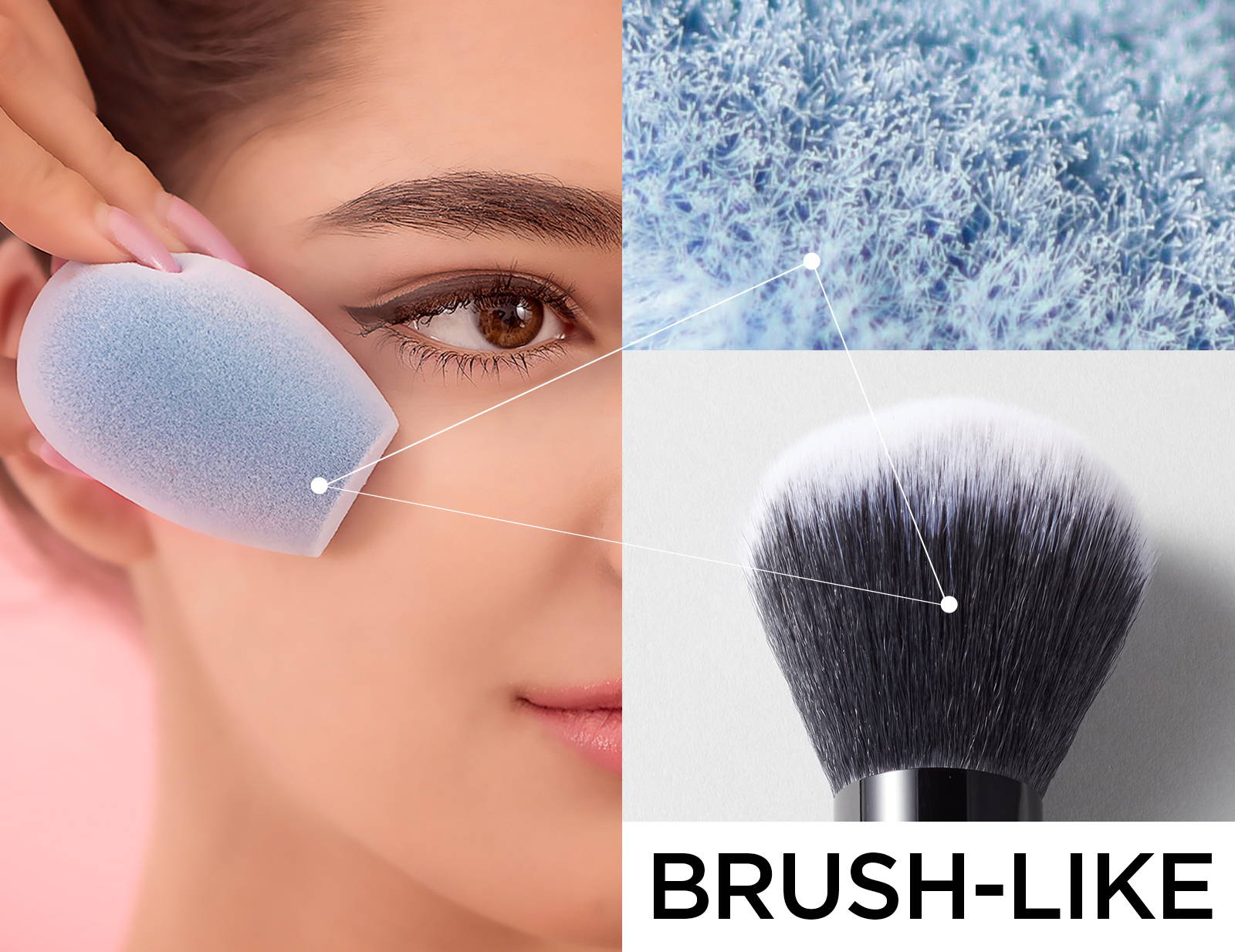 FUSION POWERS - It's a blender and a brush
Because the outer layer is covered with microscopic fibers, it picks up and locks in your makeup products so that it can be applied exactly where you want it, just like a makeup brush. Wet or dry, your products will blend easily and effortlessly with our without water.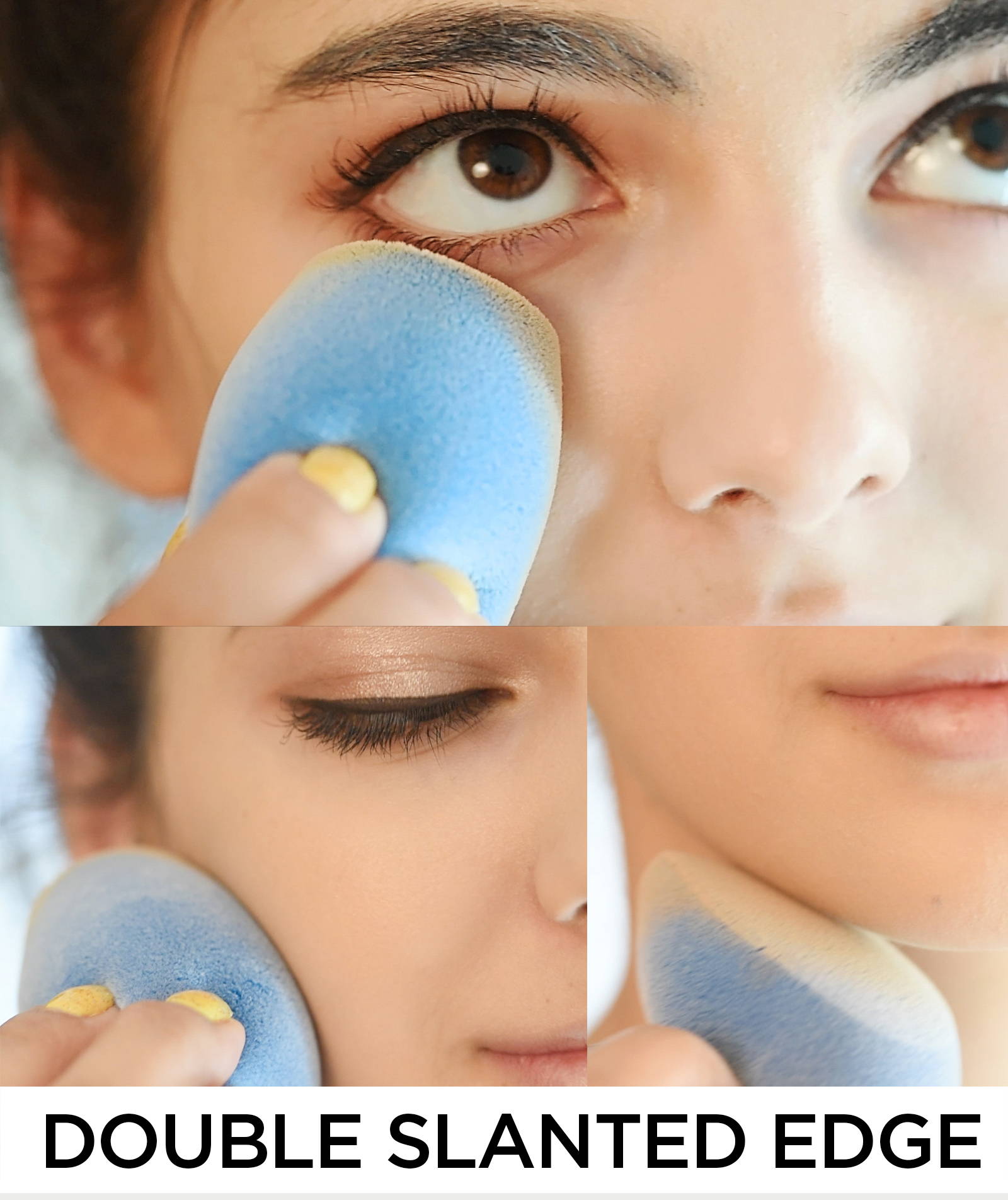 DOUBLE SLANTED EDGE - All over precision application
We've designed the JUNO Fusion Sponge with all-over makeup application in mind, with a double slanted edge for precision blending for all over and every contour of the face.